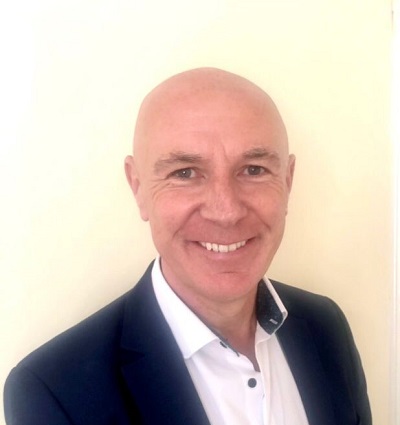 Accelerated Payments appoints Dermot Nutley as Chief Operating Officer
SME funding provider Accelerated Payments announced today that it has made another strategic appointment with Dermot Nutley stepping into the role of Chief Operating Officer.
Dermot brings a wealth of experience to the role, specialising in technology transformations, business process outsourcing and digital process optimisations. He has over 30 years of experience as COO, CTO, CEO and Head of Lean Six Sigma, having worked in a variety of financial services industries, from personal and commercial lending to investments and equity/fixed income trading.
Prior to joining Accelerated Payments, he worked in large blue-chip multinational firms, co-founded a start-up organisation and has more recently worked in the Fintech sector.
Welcoming the appointment, Ian Duffy, CEO of Accelerated Payments, said, "We are thrilled to have someone of Dermot's calibre joining us as we unlock the next chapter of growth. This new addition to our team will enable us to keep disrupting the invoice finance market with innovative technology and founder-friendly solutions as we continue to expand in multiple markets around the world."
Accelerated Payments is one of Europe's fastest-growing financing providers, topping €850million worth of invoice financing to date. Based in Dublin, with offices in London and Toronto, the company has reported more than 75,000 invoices financed to circa 350 clients covering in excess 1,000 debtors since inception. In the first half of this year, it increased its headcount by 50 per cent and switched to a remote-first business.
"I am thrilled to be joining a business that has stepped up to provide critical support to SMEs during challenging times," added Dermot Nutley. "I am inspired by the company vision and look forward to applying my insights and experiences to accelerating the growth and scope of how we operate."
Founded in 2017, Accelerated Payments solves the problem of cash flow for businesses through a flexible and innovative individual invoice financing service. SMEs decide which invoices to fund by using a simple client portal that allows them to upload and select invoices for funding. Once approved, payment is advanced, usually within 24 hours.
During the past year, a few trends have emerged, including an increase in exports to countries outside the EU post-Brexit and longer payment terms.  Accelerated Payments has stepped up to provide support during this critical time. The company has experience with SMEs trading internationally, covering multiple currencies – this is a critical strength that sets it apart from other fintech providers in the market.