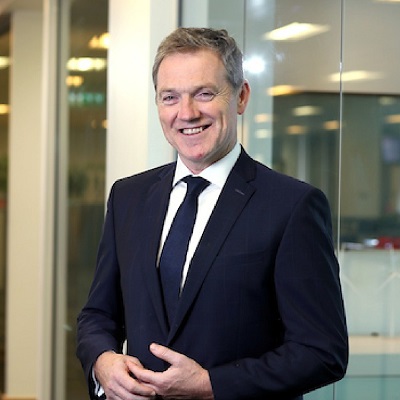 Linked Finance hires new CEO
Ireland's largest peer-to-peer lender has appointed a new CEO Niall O'Grady to take over from Niall Dorrian, who is stepping down.

Linked Finance arranges unsecured loans of up to €250,000, and can fund borrowers, it says, in under 24 hours from receiving an application.

Dorrian had led the firm over the past five years and will remain as a non-executive director of the business.

O'Grady says Irish SMEs are facing significant challenges.

"Talking to customers this week, I can see a clear need for the speed and simplicity of our finance offering. It has been great to join a business just as we start to offer the Government's Covid-19 Credit Guarantee Scheme to our customers. We have seen record levels of interest and we are able to move very quickly to fund great Irish businesses under this important scheme," he said.

O'Grady was formerly managing director of 123.ie and Director of Distribution of RSA. Before that, he was with Permanent TSB as commercial director.
To read more, please click on the link below…