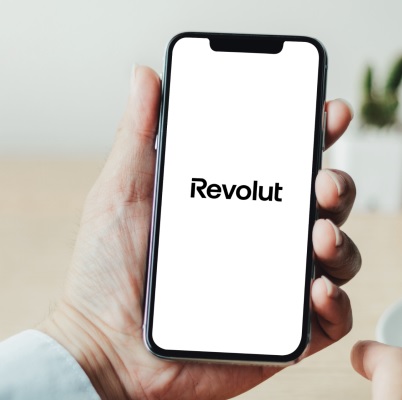 Revolut revamps Premium and Metal plans with new partner subscriptions
Revolut
, the global financial app with over 35 million customers worldwide and 2.5 million in Ireland, has announced the first significant overhaul of its paid plans, since their launch in 2018, for customers in Ireland. Premium and Metal plans will now include access to subscriptions for leading lifestyle apps. Already available to Ultra customers, Revolut's top-end membership, the partnerships will add an extra value for customers, up to €1980* per year, depending on the type of the plan.
With the newly revamped paid plans,
Revolut
has moved a step closer to its goal of becoming the global app of choice for all things money. The selection of subscriptions cater to different personal and professional needs: news (Financial Times), fitness (ClassPass, Freeletics), wellbeing (Headspace, Sleep Cycle), productivity and connectivity (NordVPN, Picsart), even dating (Tinder). These new benefits are available in-app and can be easily activated by Premium and Metal customers from Profile > Your Plan> Partners.
Tara Massoudi,
Revolut
General Manager of Premium Products, commented, "We always listen to our customers and innovate our products to exceed their expectations. We're launching a unique offering, which will bring together a carefully selected bundle of lifestyle subscription services included with your Revolut Plan. One account that unlocks subscriptions bringing customers more value and convenience. As part of enhancing our paid plans, additional exciting benefits will come to Ultra customers in due course, too."
According to Revolut's data, customers in Ireland spend over €12.8 million per month for digital goods. In October 2023, the amount spent by Revolut customers to pay for this category of goods increased by 14% compared to the same period of the previous year.
Revolut Premium and Metal customers can already benefit from financial products with a wide range of perks such as:
Purchase, refund protection and ticket cancellation insurance
Personalised exclusive cards
Exchange unlimited amounts of money, Monday to Friday at no additional exchange fees
Discounts for international money transfers. 20% discount for Premium and 40% for Metal plan
Higher limits for fee-free ATM withdrawals
Up to 10% cashback for the accommodation booked through Stays and paid with Revolut
2 (Premium) or 5 (Metal) Revolut full-access <18 accounts for kids
Discounted airport lounge access
Consistent in its aspiration to be the first global all-things-money app, Revolut will also enable its Plus customers to make the most of their money thanks to an increased currency exchange fair usage limit of €3,000, from €1,000. The new limit will apply for a 30-day rolling period.
Revolut's portfolio includes
five plans
– a free (Standard) plan with features and services for a day-to-day account, and four paid plans (Plus, Premium, Metal and Ultra) with more benefits included for multiple financial and day to day needs.
Starting from 16th November 2023, Revolut Plus, Premium and Metal customers in Ireland will receive an email notifying them of changes to the price of their plan. Customers will pay €3.99 per month (or €40 annually) for Plus, €8.99 per month (or €90 annually) for Premium, or €15.99 per month (or €155 annually) for Metal. Existing customers who are on a monthly billing can lock in their current plan price for a year by switching to annual billing before the date given on their email from Revolut. They can also downgrade their plan for free until the price change is implemented on the date in their email.