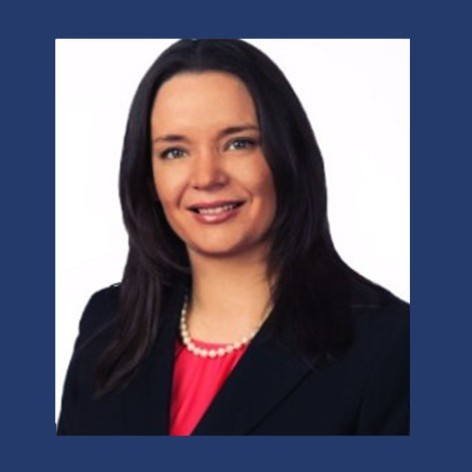 Accelerated Payments appoints Carolyn McClure to advance Business Development across North America
SME funding provider Accelerated Payments has made another strategic appointment in North America as it beefs up its local presence in the region. Industry veteran Carolyn McClure has joined as Vice President of Business Development, and will be responsible for implementing growth strategies and customer acquisition for alternative financing services during a time of global economic uncertainty.
Carolyn brings over two decades of broad finance experience to the role, enabling her to find the best lending solutions to small business owners and middle market companies through Invoice Factoring, ABL, leasing, and Purchase Order Funding. Prior to joining Accelerated Payments, Carolyn spent years working in several business development roles for large international corporate financial companies. More recently, she headed up business development for smaller home grown lending firms, making her intimately familiar with risk management and underwriting, which has undeniably set her apart in the business development space.
Welcoming the appointment, Ian Duffy, CEO of Accelerated Payments said, "Carolyn has an impressive track record in finding the best working capital solutions for American businesses from coast to coast. Her extensive US  network, coupled by her strong customer relation and networking skills, makes her an ideal person to lead our business expansion in the region. As we ramp up our efforts across America, Carolyn will be instrumental in managing the requirements of our clients and her expertise and insight, along with her commitment to supporting small businesses, will play a critical role to our success."
Duffy added, "Given our focus on supporting global business expansion, we are passionate about establishing a company that reflects the natures of the companies and people we are aiming to serve. Therefore, expanding our executive team and hiring people that are passionate about championing the same values is very important to us and we are thrilled to have Carolyn on board. Carolyn brings exceptional leadership experience and commitment to the role and will be a great asset to us."
Accelerated Payments is one of Europe's fastest-growing financing providers, topping €/$750 million worth of invoice financing this year. Based in Dublin, with offices in London and Toronto, the company has reported more than 56,000 invoices financed to over 300 companies since it began.
The new hire comes hot on the heels of the recent appointments of Steven Conrad as Vice President of Business Development for North America and industry veteran Neil McMillan as Head of North America. The boost in local staff will help to advance the company's regional dominance in the alternative finance sector.
"This is an exciting opportunity to work with a company that truly cares about helping businesses with their liquidity challenges. More than ever before, companies are grappling with working capital, as soaring business costs and global inflation rates start to bite. Managing cash flow will be critical to overcome these and other economic challenges – and Accelerated Payments have the solutions to help. I look forward to playing a role in bringing greater awareness about the fantastic service that this fintech offers to entrepreneurs – and to ensure that companies can leverage the support they need to grow their businesses in the US and beyond."