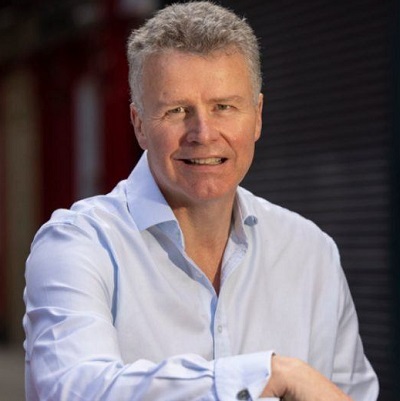 Accelerated Payments launches new trade finance product APTF to help businesses grow through cross-border trade
Accelerated Payments, the international leader in end-to-end working capital solutions, today announced the launch of its revolutionary trade finance product, AP Trade Finance (APTF). APTF offers unparalleled flexibility and control, making it the ideal solution for businesses operating on a global scale.
Unlike traditional trade finance models, APTF leverages a logistics-intensive processes that allows the company to assume full control over goods at the manufacturing site and delivery to the SME client. This approach gives businesses, in particular SMEs, much-needed flexibility and adaptability in today's challenging economic environment and supply chain complexities.
The launch of APTF comes as small and medium-sized enterprises (SMEs) continue to struggle with disruptions caused by the global pandemic and Brexit. According to recent reports, 43% of SME owners reported being impacted by supply chain issues in the past year, with many struggling to obtain cost-effective supplies or products for their businesses. Meanwhile, one in four SMEs has seen supplier prices almost double in recent years, making it more challenging to remain competitive.
APTF is a game-changing solution that has the potential to revolutionise the trade finance industry, empowering businesses through the following benefits:
Provides financing for SMEs to purchase goods from international suppliers, using inventory in transit as collateral, which can help SMEs grow and compete globally.

Minimises cross-border trade risks with a unique approach and oversight of the entire logistics process backed by cargo insurance.

Improves cash flow by setting the value of goods in transit and shortening the purchase-to-sale cycle, benefitting SMEs servicing larger corporations with high customer demands.

Enhances SME competitiveness in the global marketplace by providing access to financing, reducing risk, and improving cash flow.
APTF's trade finance product is especially beneficial for small and medium-sized enterprises (SMEs) involved in cross-border trade. By pledging their inventory as collateral, SMEs can access innovative financial services that would otherwise be unavailable due to a lack of necessary securities for traditional financing options.
"We're proud to be reimagining the way businesses operate on an international scale by providing unparalleled flexibility and efficiency," said Ian Duffy (pictured), CEO of Accelerated Payments. "As a leading provider of end-to-end working capital solutions, we help businesses looking to thrive in today's complex business environment. With our unique approach, business of all sizes can access the financing they need to grow their businesses and compete across borders through a suite of solutions offered by Accelerated Payments (AP) and AP Trade Finance Inc. (APTF)."