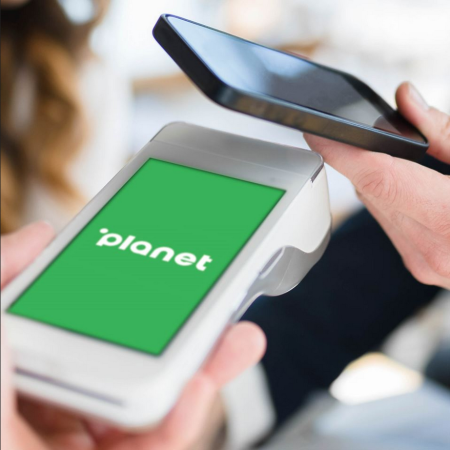 Tax Free sales surge across Europe as UK retailers continue to miss out
The European retail sector has enjoyed its best month for international spending on Tax Free goods since the end of the pandemic after sales surged by 40% month on month in March 2023, taking them to just 21% below March 2019 – their highest level in nearly three years.
That's according to the findings from Planet, a global technology leader providing integrated software, payment, and technology solutions.
Planet's latest data shows the extent to which Europe's retailers are benefiting from a surge in sales as the ever growing numbers of Asian tourists combine with continued high levels of spending by US consumers, fuelling strong growth.
This further highlights the need for the UK Government to quickly reintroduce Tax Free shopping so UK retailers can benefit from this growth opportunity.
Europe's Tax Free market shifts further towards Asia
Planet's data shows how the European Tax Free shopping market has shifted further to Asia with China, Taiwan and the Republic of Korea all now in the list of top five source markets.
Chinese consumers spent an average of €1,537 on Tax Free products, making them the biggest spenders in the league of top nations. Shoppers from the world's second-largest economy increased their market share in March 2023 to 11.3%, with the US retaining top spot with a share of 19.8%.
The overall trend since around September is one of a shrinking US market share and growing Chinese presence, with China tripling its share from 2% in Q3 2022 to 8% in Q1 2023. Driven by an increase in airline capacity and the resumption of outbound group travel, China's influence across Europe is expected to grow further from this summer.
Despite this, the growth potential is huge with overall sales to Chinese nationals still running 73% below pre-pandemic levels.
France remains the most popular Tax Free shopping market for Chinese shoppers capturing 54.9% of all their sales across the continent. After that, Italy took 11.5% and Germany 11.4%
UK consumers continue to spend big on Tax Free across Europe
The UK's shoppers are continuing to flex their spending muscle in Europe, retaining their place among the top five source nationalities for Europe's retailers when it comes to Tax Free shopping despite the growth from Asia. As European retailers gear-up for the busy summer travel season, the presence of UK shoppers will continue to provide good cheer.
Planet's latest Intelligence report shows that in March 2023, UK consumers spent most on Tax Free products in France which captured 56.9% of all spending across Europe with an average transaction value (ATV) of €1,870. Paris remains the preferred city destination taking 46.1% of all UK consumer spending.
Despite France's popularity, UK consumers spent more in Portugal where the ATV is a very healthy €2,032. Portugal took 7.6% of all UK spend, with UK consumers accounting for 11% of all sales across the country, their highest share in any major European market.
The UK's younger customers are continuing to drive this spending with Gen Z accounting for 27% of sales in March 2023, almost three times more than other non-EU Gen Z shoppers. The UK's affluent Gen Zs prefer to spend in luxury, department stores, and watches & jewellery where they over-index compared to other non-EU shoppers of this age group.
Luca Cassina, President of Retail at Planet commented, "Our data highlights the extent to which UK retailers are missing out on international spending particularly from Asian, Middle Eastern and US tourists with the UK being the only major European market not to currently offer Tax Free shopping.
"We know that Chinese tourists are already returning to Europe and they're now only second to the US in terms of their spending on Tax Free. All the forecasts point to them emerging as a major force in international spending across Europe this summer as international airline capacity from mainland China continues to increase.
"We know from our research that almost 7 out of 10 Chinese consumers would be more likely to visit the UK if a Tax Free shopping scheme were to be available.
"We continue to encourage the UK Government to act quickly to reinstate a Tax Free shopping scheme for overseas visitors. This would provide a major and very welcome boost to the UK's retail sector ahead of the peak summer travel season.
"As a global leader in digital Tax Free, we know how much international shoppers enjoy the simple, quick and hassle-free shopping experience digital Tax Free brings.
"By working in partnership with the industry, the UK Government can quickly introduce a digital Tax Free shopping scheme that would offer overseas consumers visiting Europe more choice and which puts retailers across the UK on a level playing field."