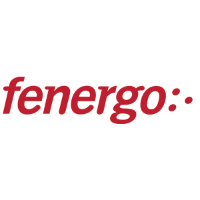 Fenergo revenue edges closer to €100m milestone
Irish fintech Fenergo continues to benefit from the Covid crisis with revenue rising 17 per cent in the year to the end of March 2021 as more financial institutions focused on digital transformation during the pandemic.

The company, which became one of only a handful of Irish tech unicorns last year when it achieved a $1 billion-plus (€880 million) valuation, also reported a breakeven operating result as its edges closer to profitability.

Speaking to The Irish Times, co-founder and chief executive Marc Murphy said he expected the company to record "modest profitability" in the coming years, with the primary focus on reinvesting revenue to further grow the business.

"We've basically signed up for a four-year sprint in which the focus is transforming the business into a pure software-as-a-service [Saas] company," he said.

Fenergo reported €91.3 million in revenue, a gross profit increase of 20 per cent to €52.1 million, and software licence growth of 22.3 per cent to €41.1 million during the financial year ending March 2021.
To read more, please click on the link below…
Source: Fenergo revenue edges closer to €100m milestone