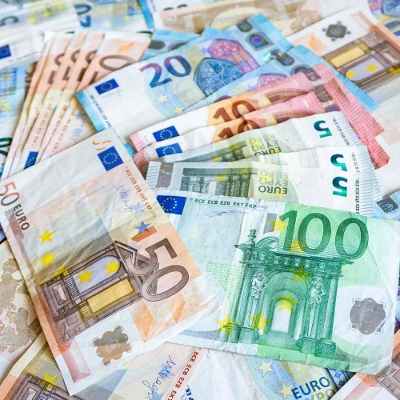 Invoice Finance Provider Accelerated Payments hits €1 Billion funding milestone
The fintech company has reached a record breaking milestone on its fifth anniversary, having advanced €1 billion worth of invoice finance to businesses globally.
Business funding provider Accelerated Payments has announced it has advanced in excess of €1 billion worth of invoice financing on its fifth anniversary. The milestone comes as the fast growing fintech doubles its work force and extends its global reach, with offices in Europe, the UK, Canada and the USA.
The total also highlights the massive liquidity pressures that companies face at a time of great uncertainty, due to soaring energy bills, rising inflation and extreme market volatility.
Founded in 2017 and headquartered in Ireland, Accelerated Payments addresses the problem of cash flow for businesses through flexible and innovative invoice finance solutions.
Companies decide which invoices to fund by using a simple, client portal that allows businesses to upload and select invoices for funding. Once approved, payment is advanced usually within 24 hours.
A key strength of the company is its international funding capabilities. Accelerated Payments works on a global basis and assists clients trading both domestically and abroad with multiple currency support. The company's innovative fintech platform, international footprint and proven track record have been instrumental to its  continuous global growth. To date, Accelerated Payments has funded over 350 clients, covering more than 1,300 debtors across more than 40 countries.
Since its launch five years ago, the firm has witnessed a steady incremental increase in volumes on a quarterly basis. Its fintech platform has processed and funded over 100,000 invoices. The company's run rate is also up and is expected to exceed the two billion euro in total invoice funding by end 2024 (a significantly shorter period of time) as global demand for its services continues to rise.
"When we started this business five years ago, we would have never imagined that we would have advanced €1 billion worth of invoice finance in such a short period of time," said Ian Duffy, CEO, Accelerated Payments. "This milestone underscores the valuable work that we do to support businesses as they grow – even during a time of great market uncertainty. We have managed to give ambitious companies a critical lifeline during the pandemic and post Brexit – and we are currently working to mitigate their financial risks during a global crisis that shows no signs of slowing down."
He added, "Accelerated Payments has been extremely fortunate to have created a valuable service that has helped hundreds of businesses – and we continue to grow day by day – thanks to their loyalty as well as our fantastic, dedicated team who passionately support them. As we celebrate our achievement, we also want to look ahead at what we can do to help more businesses get the capital they need to scale and manage their cash-flow challenges.  We have the tools, resources and contacts to accelerate the growth of many more companies and look forward to supporting them wherever they wish to expand in the world."
As well as funding the invoices, the firm also provides credit insurance on debtors, giving extra peace of mind to clients and investors should there be any issues with settlement. Clients hail from USA, Canada, the UK, Ireland and also mainland Europe, and operate across different industry sectors.
The firm has established a strong partner ecosystem of client introducers over the years, including financial brokers, high street banks, FX providers and Private Equity companies. In particular Accelerated Payments made headlines when it partnered with Virgin Money to support the development of its business banking proposition and bring additional services to UK customers.