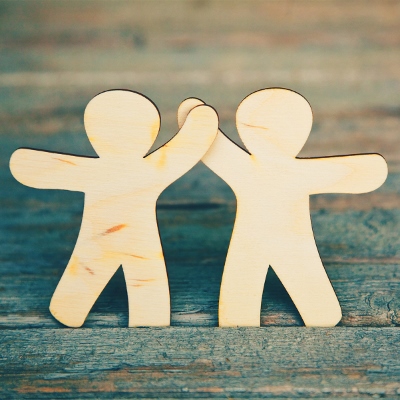 Mangopay acquires payment orchestration and payments automation platform WhenThen
Following the acquisition of fraud detection company Nethone in November 2022, Mangopay has continued strengthening its payment flow capabilities by acquiring WhenThen, a payment orchestration and payments automation platform, providing powerful payment acceptance and payment operations to marketplaces and platforms big and small.
WhenThen is a Dublin-based payments technology company that powers payment acceptance and automates payment operations for online businesses worldwide. With WhenThen's technology and global connectivity, Mangopay will rapidly scale its entire payment offering to unlock significant value for its existing platform customers through multi-processor relationships and greater automation.
With the combined technologies, they are now looking to future-proof pay-in capabilities with greater control, flexibility and scalability to embrace the ever-evolving marketplace landscape. Platforms will no longer be held back in their growth and be able to consume the features that suit them, whether that's payment methods, wallets, onboarding experiences or fast payouts.
In a single integration, WhenThen's and Mangopay's combined technologies will give platforms the ability to:
Seamlessly build and configure revenue optimizing payment flows such as intelligent payment and smart routing on all payment methods through a no-code interface.
Increase local conversion rates through a dynamic checkout experience that automatically adapts to customers' locale.
Grow their payment offering by adding new payment methods at checkout in a matter of clicks.
Securely store and access customer card data via a native cloud PCI DSS Level 1 certified card vault that not only tokenizes customer cards but also enables network tokens (Visa, Mastercard, AMEX) and automatic card updater, ensuring platforms always have their customers' latest card details on file.
Automate time-consuming payment operations through a central Payment Insights and Operations dashboard to speed up and simplify disputes, chargeback and refund management.
"As the platform economy continues to grow, creating amazing payment experiences remains a key factor for our customers and prospects. Acquiring WhenThen enables Mangopay to rapidly accelerate its payment capabilities whilst providing the best payment experiences in the market. It represents a strategic asset for our growth plans, following the acquisition of Nethone in 2022 that strengthened our fraud capabilities. We are committed to serving our loyal customers, such as Vinted, LeBonCoin, Chrono24, Wallapop and many others, with enhanced features and modular technologies that best meet their needs," said Romain Mazeries, Mangopay CEO.
Kirk Donohoe, the former WhenThen Co-Founder and CEO, now Chief Product Officer of Mangopay, added, "We are extremely excited to embark on Mangopay's journey and become the next global payment leader for platforms. "Platform-based businesses, big and small, seek flexibility in how they build and operate their payment stack as they strive to meet their growth and revenue targets. They have had to adopt a one-size-fits-all payments system approach for too long. We want to give them more control, flexibility and scalability,"
WhenThen's entire team and products have now fully merged with Mangopay and will operate under the Mangopay brand.