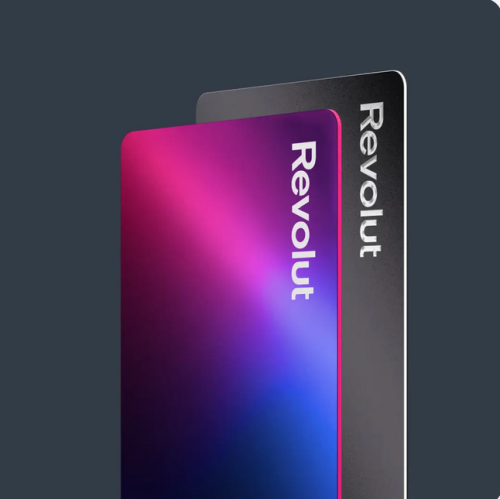 Revolut launches flexible and feature-filled Credit Cards in Ireland
Revolut, the global financial super app with more than 2 million customers in Ireland, is starting to roll out its flexible and feature-filled Credit Card to existing customers in Ireland.
Revolut continues to disrupt the credit industry, where it has launched Loans with the lowest rate in the Irish market for loans under €20,0001, and Pay Later, the only responsible payment instalments product of its type. The Revolut Credit Card is designed with a focus on transparency, control, responsibility, and rewards. With a 0% balance transfer offer for the first three months, applying for the Revolut Credit Card is an easy and simple process with an immediate approval process for those eligible. To apply for a Revolut Credit Card, customers in Ireland should go to 'Hub' and click on 'Credit Cards' in the Revolut app.
Additionally, there is no interest for the first three months as long as the user makes monthly minimum payments; after that, the APR is a competitive 17.99%2.*
Revolut is helping its customers get more out of Credit Cards with cashback and offers. The Revolut Credit Card rewards users with 1% cashback on purchases for the first three months (up to €30) and an unlimited 0.1% thereafter. Customers who have a Metal account can enjoy an additional 0.1% cashback, 1% cashback outside of the EU (including transactions made with any merchant outside the EU).
With spend control features for everyday spending and for spreading costs of big purchases, the Revolut Credit Card gives users control and transparency as part of Revolut's mission to simplify money and empower customers with their finances. Furthermore, the Revolut app gives users the option to set a budget for credit spending.
Along with transaction history, statement download/view, and setting recurring payments, the accompanying Revolut app offers real time balance updates and push notifications to help customers stay on top of their spending.
Revolut's Credit Cards offer a responsible way to use credit, with a heavy emphasis on customer affordability. Revolut checks customer affordability by linking to customers' existing bank accounts through Open Banking. The current credit limits are between €500 to €10,000, but each customer will have their own bespoke affordable limit as decided by Revolut's credit assessment.
Through peer-to-peer transfers, the Revolut Credit Card provides additional flexibility and control as customers are able to send money directly from their credit card to other bank accounts or recipients.
Focussed on transparency, fairness and value, the Credit Card has no annual fees, and is the only Credit Card in the market that does not charge punitive over-limit or returned payment fees.
Metal customers will receive a Metal Credit Card. If a customer is on any of the Revolut paid plans, all the benefits they enjoy apply if they spend with the Revolut Credit Card too, such as insurance.
Customers have the ability to create virtual credit cards while waiting for physical cards to arrive, and these cards can be added to mobile wallets such as Apple Pay and Google Pay. Additionally, customers can choose to use disposable virtual credit cards which can help to deter fraud when shopping online.
Joe Heneghan, CEO Revolut Europe, said, "We're delighted to add Revolut Credit Cards to our financial superapp, giving our customers in Ireland more control and flexibility over their personal finances in a responsible way. We've developed the technology to provide Credit Cards to approved customers with limits tailored to affordability, so they can get the credit they need, when they need it.
"With flexible perks, cashback and bonus rewards, we're looking forward to hearing feedback from our customers over the coming weeks."