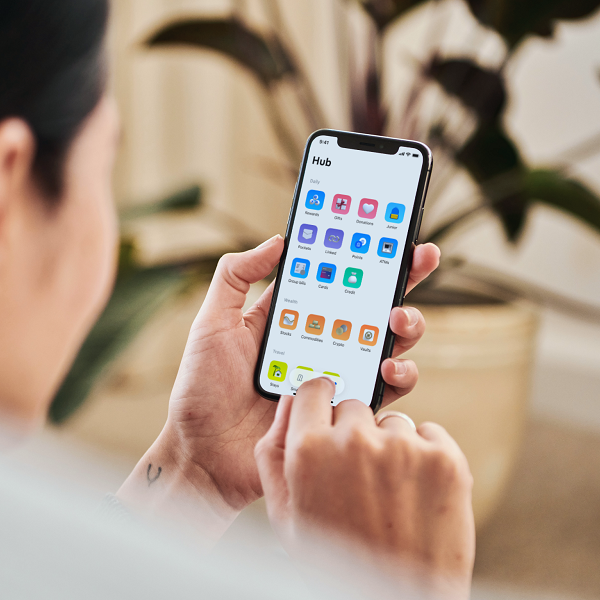 Revolut launches fractional ETF trading across Europe
Revolut, the financial super app with more than 29 million customers worldwide, announced today the introduction of ETFs for all its Revolut Securities Europe UAB customers across the European Economic Area. Starting from today, Revolut customers across EEA will have access to more than 100 ETFs, with the minimum investment amount being only 1 EUR.
Revolut's new ETFs offering has been developed in cooperation with Upvest, a Berlin-based infrastructure fintech specializing in highly scalable investment APIs.
ETFs stand for Exchange Traded Funds and offer customers a simple and flexible way to diversify their market exposure. These funds invest into a broad range of securities – like shares or bonds – and save customers lots of time and expenses compared  to investing in each security individually. ETFs are an attractive solution for customers who seek to invest for the long term and do not want to personally engage with trading too much.
Starting from today, Revolut will offer a comprehensive ETF coverage of emerging industries – like artificial intelligence, cybersecurity, hydrogen and big data, but also established sectors such as video gaming, forests, electric vehicles, clean energy or cloud computing as well as traditional industries like technology, health care, energy, travel and leisure and biotech. The offer will cover the majority of global indexes, including S&P 500, NASDAQ, DAX and FTSE. Users will be able to diversify their portfolios by investing into ETFs covering not only equities, but also bonds and commodities.
With Revolut, investments are accessible to everyone: the minimum investment amount for ETFs is just 1 EUR. By tapping on the 'Stocks' feature in the Revolut hub, customers will be able to move the money they want to invest into ETFs. Users can check the performance of their ETFs in real time with live watchlists, trading charts, and market news – all within the Revolut app. Depending on the plan, customers can perform 1 (Standard), 3 (Plus), 5 (Premium) or 10 (Metal) free trades per month. Once the free limit is passed, a variable fee on each trade of 0.25 % (min. 1 EUR) will apply. Revolut also applies a custody fee of 0.12 % annually of the market value of user assets, charged monthly.
Revolut plans to add European listed stocks and other trading products in its offering in cooperation with Upvest in the upcoming months.Rolandas Juteika, Revolut Head of Wealth and Trading (EEA), said, "Our aim is further expanding our offering in the wealth & trading space. The launch of ETFs follows the  successful launch of Revolut Securities Europe UAB trading entity and expansion of US listed stocks across EEA last March. In addition to that, we will soon be launching a comprehensive range of other investment products – including stocks listed in EEA markets, mutual funds, bonds, robo-advisory services and a more sophisticated trading platform for experienced traders.
"When looking at possible partners to offer access to ETFs, European listed stocks and other trading products to our European customers, Upvest was our preferred choice. They offered the infrastructure that enabled us to offer ETFs to our customers in a short time, just after our EEA trading entity operationalization was completed."
Martin Kassing, CEO and Co-Founder of Upvest, added, "With our Investment-API, it has never been easier to offer investment products across Europe and to give our clients the maximum freedom to program the API tailored to their needs.
"Revolut is one the world's largest neobanks and selects only the best vendors. We are excited to work with them. The cooperation marks a new chapter for our company."