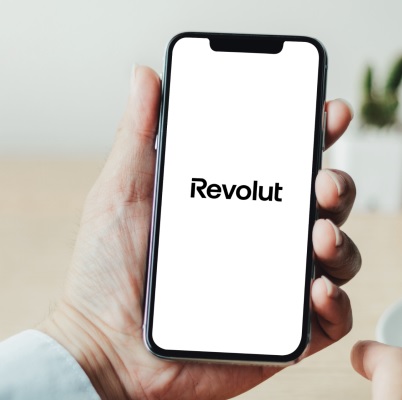 Revolut's latest update is the best version yet – meet Revolut 10, built for ease
Revolut, the financial global super app with over 35 million customers, is rolling out its new and improved design over the next few weeks that's built for ease, Revolut 10.
Revolut's new design is built to make everyday money management as easy as possible, with special attention for those who use Revolut as a primary account. Revolut 10 is the ultimate companion to send, receive, pay, split, put aside, track, set limits, invest, donate and much more, with maximum flexibility and effectiveness, to make managing money as easy and frictionless as possible.
Revolut's expanding suite of products and services needed a new design that puts all these products in a very simple and beautiful interface with clear hierarchy and no noise, which is  especially important for customers using the app on a daily basis. The number of users in Europe using Revolut as a primary account has increased by a third in the last year (July 2023 vs July 2022).
With all accounts and cards accessible from the home screen, the tools to build wealth and make most out of your lifestyle are still easily accessible.
The latest version of the app gives you the freedom to tailor it to your needs with a simplified navigation, and personalisation to the full – Revolut 10 users can match their vibe with themes, widgets, and custom backgrounds.
Switching between accounts is cleaner and clearer to track your different accounts. Whether you have a EUR account, GBP account, USD account, a Revolut Credit Card, or a Revolut Joint Account, version 10 gives you quick and clear access to a growing variety of accounts and products.
Furthermore, the Revolut Pockets feature has been upgraded for the latest version of the app. Pockets work like sub-accounts where you can secure money upfront to pay for your bills. Similar to our Vaults in previous versions of the app, they allow users to put money aside into spaces separated from their main account for their spending purposes and to organise their money for things like bills and subscriptions. Pockets offer Revolut users control over their finances, help them to better budget, and plan and organise their money.
Ivan Chalov, Revolut Head of Retail, said, "Revolut 10 is our biggest step forward to helping our customers make Revolut their primary account. We built Revolut 10 to help customers get a clear view of all of their accounts and money in one place and easily navigate through favourite features and products. Built for ease, we hope the updated, clearer design helps Revolut customers explore existing features and products they may not have known were at their fingertips.
"We know every customer is unique and has individual needs, so we're very excited to offer customisation options, including widgets, where customers can specify cards or favourite recipients straight on their home screen to move money with 1 tap. No matter where you are on your financial journey, Revolut can easily help you sort out money matters."
Here's how to update the app:
Go to your app store
Search 'Revolut'
Click update
Make sure you're updating to the latest version, 10, which is being rolled out gradually and will take some time for everyone to see the new version
Now head back to the Revolut app and tap the Profile menu in the top-left corner of your app
Turn on 'New look preview' in the 'New features' section
Enjoy the new design!
Note: The new version of the app may not be immediately available to you as it rolls out
As the global financial super app, Revolut aims to give its customers more in life with daily money management tools, from sending and spending, to sorting your travel needs. As version 10 launches, Revolut has curated its top tips and tricks for getting more out of your app.
22 Revolut Top Tips and Tricks (Ireland):
Spend
Competitive Currency Exchange Rates: Revolut offers great exchange rates, called the Revolut Rate. Exchange fees may apply depending on your plan.
Auto-Exchange: Trying to get a great exchange rate ahead of your holiday or protect yourself from market volatility? Set up automatic currency exchange at your desired rate.
Pay Later: Revolut puts the customer in control of when they want to use Pay Later, rather than being restricted to certain merchant partnerships. Qualified customers can use Pay Later for purchases up to a maximum of €499, with any of their Revolut cards. A small fee per purchase is repaid as part of the final two instalments. T&Cs apply.
Subscription Management: Keep track of recurring subscription payments and manage your subscriptions easily. Never get charged for a trial again. We'll detect when free trials are ending and alert you ahead of time, so you can decide if you want to cancel.
Get Rewards: Get more from the brands you love with Revolut Rewards. Eat out and shop in store to enjoy up to 30% cashback. We'll fix you up with discounts and cashback on brands you know and new ones you'll love.
Send
International Transfers: Send money to another Revolut user across the world in as little as seconds.
Donations: Send money to causes you care about with a tap, and feel good knowing charities get 100% of your donation.
Bill Splitting: Manage shared costs, easier than ever and save friendships with Group bills. Chat, split, settle up — all in one place! Group bills keeps track of your household expenses and does all the calculations for you. We'll send automatic reminders to everyone, so there's no more chasing.
Accounts for Under 18s: Revolut <18 is built for everyone, aged 6-17.
Using end-to-end security and in-app card controls, young Revolut customers can safely track their activity in-app and get instant spending alerts to stick to budget and build healthy money habits. Additionally, an instant notification is sent to the parent or guardian's phone when the <18 card is used. Revolut <18 T&Cs apply.
Save
Budgeting: Never overspend again. Create budgets, categorise spending, and set limits. We'll calculate recommended limits based on your spending predictions, or you can set how much you want to spend.
Round-Ups: With spare change round-ups, we'll round-up your Revolut card purchases to the nearest whole number, and stash the difference. For example, if you spend 3.60 EUR on a coffee, we'll round it up to 4.00 EUR and place 0.40 EUR in your chosen Pocket.
Pockets: Organise your bills and secure money for committed spends. Bills are automatically paid from your Pocket, so you'll never miss a payment or overspend bills money again.
Travel
Save on Holiday Accommodation: Book amazing accommodations all around the world with Revolut Stays.
Supercharge your Holiday: Over 300,000 tours, activities, and attractions around the world can be explored using Revolut Experiences.
Flight delayed? Enjoy access to airport lounges worldwide with our Premium and Metal plans. Pre-register your flight to get complimentary airport lounge passes for you and up to three friends if it's delayed more than an hour. SmartDelay T&Cs apply.
You can also access 1,000+ airport lounges for discounted prices across all of our plans. Customers on the Ultra plan get unlimited access to lounges too. Lounges T&Cs apply. Paid Plan T&Cs and subscription fees apply.
Travel Insurance: Revolut Premium, Metal, and Ultra account holders will have access to a range of travel insurance benefits directly within the Revolut app.
Security
Card Freezing: Temporarily lock and unlock your card for added security.
Web App: Manage your account using the web version. Go online to freeze/unfreeze your cards, block/unblock your PIN, and toggle all other card security settings on/off in a few clicks.
Virtual Cards: Generate up to five virtual cards at a time for online shopping. It's both great for security and gives you better control over how and what you're spending on. Additionally, with disposal virtual cards, your card information is automatically generated for each transaction, and renewed after use, further increasing the security of online transactions.
Transaction Notifications: Receive real-time transaction alerts to your smartphone every time you spend.
Fraud prevention: Our sophisticated fraud prevention system flags high-risk transactions and pings you an alert, so you can spot scams and nip 'em in the bud.