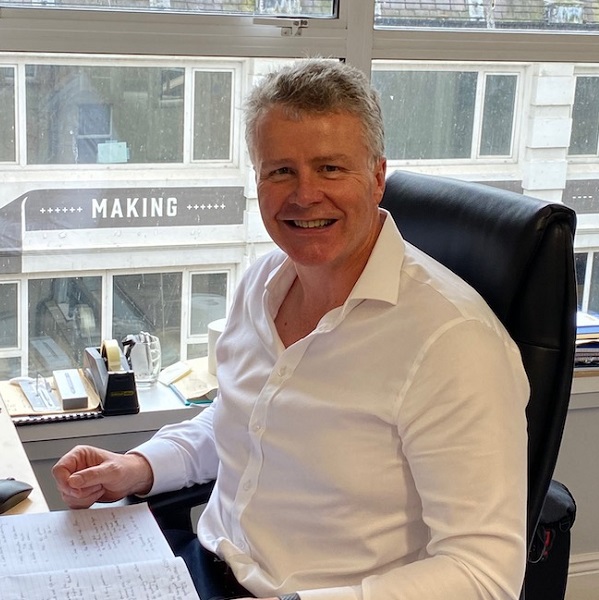 Accelerated Payments advances €750 million to businesses as inflation and energy prices soar
Alternative finance fintech Accelerated Payments have announced it has advanced €750 million worth of invoice financing to SMEs across the UK, Europe and North America – as companies emerge from post-covid lockdown and face new pressures to expansion such as soaring inflation and sky-high energy prices.
During the challenging times, Accelerated Payments has become one of Europe's fastest growing FinTechs, providing hundreds of businesses with a critical lifeline to manage cash-flow challenges during their scale up journeys.
Founded in 2017, the company offers flexible and efficient working capital solutions to help businesses manage their immediate cash flow needs. This is achieved by paying the individual invoices of companies up front, thereby freeing up capital that is tied up in paperwork. The service offered by Accelerated Payments is easy to use – companies simply access a client portal that allows them to upload and select invoices for funding. Once approved, payment is advanced within 24 hours.
The announcement comes on the heels of the firm's recent appointments of industry veteran Neil McMillan as Head of North America and Steve Conrad as VP of Business Development for North America, a region which is seeing rapid demand among fast-growing Canadian and US businesses for its services. The company has also managed to widen its pool of clients by partnering with Virgin Money to support the development of its business banking proposition and bring additional services to customers and with XDC Network and Tradeteq, which launched the world's first trade finance-based non-fungible token (NFT) transaction with Accelerated Payments as the asset originator.
Commenting on the milestone, Ian Duffy (pictured), CEO of Accelerated Payments said, "More than ever companies need our help. Post-Covid, businesses are struggling with the end of government grants and furlough schemes as well as an unprecedented spike in the cost of living. For companies in the UK, they have the additional burden of Brexit – and all the challenges that come with leaving the EU. All of these factors have contributed to our rapid growth – and we are in the best position to help companies with our platform. We offer an industry-proven and easy to access service, as well as global reach and a dedicated international team."
The company is keen to support more British businesses. Over the past 18 months it has seen an increase in exports to countries outside the EU post-Brexit and longer payment terms. Accelerated Payments can offer liquidity during this critical time, as it has experience with SMEs trading internationally -a key strength that sets it apart from other fintech providers.
Accelerated Payments works on a global basis and has the expertise and network to fund exporters that invoice worldwide.
Over the next year the firm plans to continue to boost its sales force and raise awareness about invoice financing and how it can help more businesses manage their cash-flow challenges, especially now that Covid related government loans have stopped and businesses continue to be turned away by banks and other traditional providers.
Ian Duffy added, "More than ever we need to continue to get liquidity to SMEs. With our support, many businesses can still find the means to grow and thrive despite the challenges ahead of them. We are passionate about what we do and hope that by the end of the year we will have supported even more companies on their scaling journey. We aim to achieve this through our network of partners, as well as our own outreach  to make more companies aware that our services are available to them."
Based in Dublin, with offices in London and Toronto, Accelerated Payments has funded 67,000 invoices to 300 companies since its inception. Clients hail from the UK, North America, Ireland and the rest of Europe, and operate across different sectors. Over half of these customers are new to invoice finance and they range in size from SMEs to larger companies.